Longevity of Leg Hair Grafts in Hairline – 9 Years Update : In 2006, this patient underwent a rather unique hairline restoration surgery at our clinic. His case represents the world's first documented use of leg hair follicles for the hairline. And as such, his procedure and a four year follow up were published in JAMA Dermatology. At the time, many people expressed skepticism that this type of hair graft would last. Now, we are in the year 2015 which marks the nine year point following the operation. And the patient has decided provided an update on the longevity of leg hair grafts in the transplanted hairline
Longevity of Leg Hair Grafts and Patient's 2006 Hairline Restoration
This gentleman had previously undergone several strip hair transplant procedures before being treated by Dr. U. With this methodology, scalpels are used to remove linear strips of tissue from the back or sides of the scalp where it is safest to do so. However, hair tends to be very thick in these regions. Single follicle grafts can be selected for the hairline region.
But due to the thick caliber of these hairs, the end effect tends to look very harsh, conspicuous and even pluggy when placed along the hairline edge.
The patient felt very self conscious about his hairline since his hairline looked unnatural. To hide this problem, he kept the front of his hair combed forward at all times.
But having learned about the work of Dr. U, he decided to seek a bona fide solution through surgery. He wanted his repair results to appear as though he had not undergone any type of procedure.
At this time, Dr. U had refined his technology for extracting many types of non-head hair. And the advent of this specialized instrumentation (now known as UGraft) made it possible to safely harvest all types of follicles throughout the body, including fine leg hair. It's specialized features greatly reduce the risk of mechanical injury to the follicles. Along with normal processes of neovascularization (formation of new blood vessels around each structure), the ability to safely remove body hair follicles despite their sharp angles of growth and even their unique shapes contributes to their longevity.
Natural looking hairlines tend to have a very soft, diffusely defined edge. And the hairs that grow along this border tend to be thin and soft. Since leg hair tends to display similar characteristics, these follicles make an ideal choice for constructing the very outer edge of the hairline.
The patient featured here wanted this level of detail and opted to be the first person in the world to receive leg hair grafts in the hairline. 1025 grafts of leg hair were extracted and inserted into the outer margin of the hairline and temples, roughly 0.5-1.0cm in width.
About 75-80% of the inserted leg hair follicles successfully grew. The patient's delight in finally being able to have a natural looking hairline allowed him to feel confident enough to wear his hair slicked back in a ponytail. His results continued to thrive. This was shown by his two year and four year follow up.
Leg Hair Grafts Still Going Strong At 9 Years
At the 9 year point, the patient has reported that his hairline has sustained, with no loss of the leg hair. He has provided the following images to help illustrate this.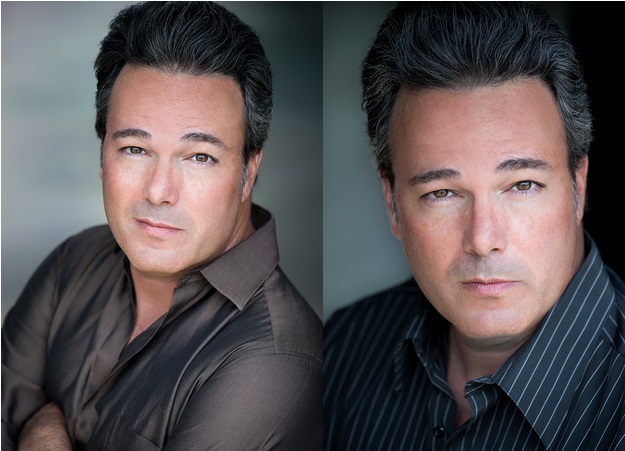 The shape of his hairline and temples has continued to maintain the same appearance as what was in place in 2006. And the patient continues to proudly wear his hair back.
Additionally, the patient also states the following:
"On the ten year anniversary of my hairline reconstruction by Dr. Umar I couldn't be happier with the results. And the fact that it was all accomplished with my own leg hair is mind blowing.
Since Dr. Umar's reworking of my 1990s transplanted hairline, so far as I know not one person has detected I've had any hair work done. No puzzling looks. No ones eyes darting from my eyes to my hair and back when in conversation. Nada.
Of all the strip procedures I've had done over the years, Dr. Umar's BHT hairline reshaping is by far the most artistic and satisfying.
Some hair "gurus" on the HT internet forums warned me the leg hair would fall over time. Well, it's still there a decade later doing exactly what it was intended to do: feather, soften, and reshape my old "stalky" transplanted hairline to make it nearly seamless and compliment my facial features better than before.
When I tell people my hairline was reshaped with my leg hair, they often don't believe me. Instinctively I'll show my calfs to convince them, but alas there's no sign of the extractions. "
Factors Influencing the Longevity of Leg Hair Grafts and Body Hair Grafts
Follicles taken from areas of the body beyond the scalp are essentially structures that can be removed, like head hair. However, the primary limitation to removing body hair follicles has been the conventional design of FUE punches. The use of the classic cylindrical shape is often sufficient for head hair which projects from the scalp's surface closer to 90 degrees. However due to the sharpness at which body hair often emerges, a different type of design and engineering is needed to avoid damaging the follicle. UGraft was therefore developed with these considerations to enable the safe extraction of leg hair grafts and other types of body hair follicles.
In addition to the absence of mechanical trauma, the formation of new blood vessels is essential to connect and anchor the follicles (body or head hair) to their new surroundings. This allows the structures to receive the nutrients and oxygen supply required for growth and survival.
With the right tools and methodology, body hair follicles are able to serve as viable hair transplant grafts when needed for coverage and aesthetic detail.
Body Hair Transplant (BHT) Does Not Mean The Use of Beard Donor Only: The Importance of Including Softer, Thinner Grafts In Hair Transplant Surgery
As many clinics begin to engage in beard hair to head transplants, a word of caution is imperative. The use of beard hair in bald recipients as the sole donor would result in odd results.
Beard hair is best utilized mixed with softer hairs. In the already donor challenged patient, it often means the ability to mix in beard hair with other body hairs such as the chest, legs, forearm etc. To qualify as a credible body hair transplant capable clinic, the ability to utilize non beard body donor must be mastered in the interest of the patient.
The significance of the main patient case featured here is that it highlights the importance of being able to harvest different types of body hair to achieve an optimal degree of naturalness in the final outcome.
Understandably, coverage is often the main priority for many hair transplant patients. And since the beard can serve as an abundant source of additional follicles, the face and neck are heavily relied upon to acquire the necessary quantities for covering areas of baldness as well as scars.
However, coverage is only one element needed for hair restoration surgery results. Although finer details may be less obvious, they contribute substantially to the overall quality of the outcome by helping to render the softness needed for natural looking edges and texture.
Thinner hairs for such purposes can typically be sourced from below the neck. Examples include grafts from areas such as:
legs
forearms
back
chest
abdomen
shoulders
Besides their potential for adding more natural looking detail, these hairs can also be immensely instrumental for patients who lack the ability the grow beard hair and require additional sources of follicles when trying to reverse thinning and baldness on their scalp.
There are also instances where the use of beard hair is inappropriate for achieving certain objectives that are important to the patient. Therefore, the ability to use other types of body hair allows more subtle end effects to be created depending on the goals set forth for the surgery.
Patient Hair Restoration – Cases Using Finer Hairs
Here are examples of patients treated at our clinic where other types of body hairs (other than beard hair) were incorporated into their donor supply.
Leg Hair Used For Softly Defined Eyebrows
This patient wanted to improve the definition of his brows. From afar the sparseness of hair in this region appeared as though he had no eyebrows. And this made him feel quite self conscious, motivating him to undergo an eyebrow restoration procedure. However, what was extremely important to him was that his results were as subtle as possible. Due to the thin caliber of leg hair, Dr. U chose these follicles as grafts to use.
The use of alternative body sites as donor sources for eyebrow transplantation was discussed in the Journal of the American Academy of Dermatology featuring this patient Read this publication here.
Eyelash Transplant Surgery With Leg Hair
This female patient decided that eyelash transplant surgery was the right choice for achieving the longer lash lengths she wanted. Since she had an ideal leg hair caliber, Dr. U decided to use these follicles as grafts. Leg hair possess a very similar thickness and maximum length to natural eyelashes. Therefore, frequent trimming becomes less necessary. Also, leg hair is much more malleable and able to maintain a natural curl which was achieved through the use of curved insertion needles used during her surgery.
In spring of 2015, the Plastic and Reconstructive Surgery Global Open journal published Dr. Umar's work on eyelash transplantation using leg hair, featuring this patient. Access a copy of this article here.
Different Types of Body Hair For Coverage, Detail and Major Repair
This patient had initially undergone various forms of flap and scalp reduction surgeries, ending up scarred and quite disfigured. With virtually no appropriate quantities of head hair left, Dr. U relied on body regions to repair this patient's case. 2000 grafts were taken from the beard regions. And an additional 8000 grafts were removed from the legs, stomach, thighs and arms to create a natural looking coverage and making it possible for the patient to move forward with his life.
This patient's case was featured in an article featured in another medical peer reviewed journal called the Annals of Plastic Surgery, entitled, Hair Transplantation in Patients With Inadequate Head Donor Supply Using Nonhead Hair. Click here to read it.
Chest and Beard Hair For Seamless Integration With A Hair Piece
An old punch surgery left this patient with disappointing growth on top of his head as well as significant excision scars. He wanted to use a hair piece. Yet he lacked hair in the hairline and temples to create a complete and natural looking fullness. Due to the lack of sufficient head donor follicles, Dr. Umar extracted beard and chest hair. He used the beard follicles to create the hairline. Since chest hair is thinner, this caliber was ideal for creating the soft, gradual transition needed for the temples.
The Facial Plastic Surgery Clinics of North America discuss the fact that body hair (leg, beard, chest and other regions below the neck) can be used in combination with scalp hair or by itself to create both coverage and natural looking detail. They featured Dr. U's work in a publication titled, Use of Body and Beard Hair in Hair Restoration. Read it here.
Does Body Hair Stay The Same After Transplantation?
When follicles from the body are transferred to a new location, it can generally be expected that the resulting hairs will retain their original characteristics (e.g. texture, thickness, length and color). This is because the DNA within the cells of the follicles will continue to operate and produce the same protein structures as they did before. However, in more rare cases, genetic expression may be influenced by chemical signals within the new tissue environment. This may cause the follicles to grow shafts that are similar in appearance to their surroundings.
For example, this patient had chest hair grafts harvested for his hair transplant procedure. Although the coloration of his chest hair was gray, the transplant procedure resulted in new growth on the scalp which was darker in hue. Over time, other characteristics of the patient's hair started to become more similar and uniform with rest of the hair on his chest.
Thus, the surgery not only served to improve the patient's coverage on his scalp, but also to reverse his gray hair as well.
Further reading
BHT study of 122 patients establishes legitimacy of the procedure using UGraft
FUE Hair Transplants Are Forever? Well, so Is Progressive Hair Loss.