Meet Dr Sanusi Umar ( Dr U ), the premier practitioner and provider of the UGraft advanced FUE hair transplant methods in Los Angeles.
Dr U of DermHair Clinic
Dr. Sanusi Umar ( Dr U ) is certified by the American Board of Dermatology, prior to which he was certified by the American Board of Internal Medicine. He also completed a fellowship training in cosmetic surgery under the direction of the American Academy of Cosmetic Surgery. As a pioneer in hair transplant surgery, he is widely published and recognized in his field.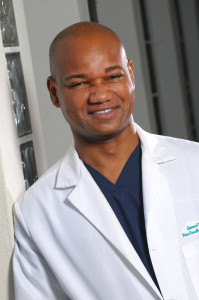 Dr. U completed residency training in dermatology in Los Angeles, and is currently a clinical faculty of the University of California at Los Angeles – UCLA". A native of Nigeria, Dr U obtained his medical degree in at the UniMaid College of Medical Sciences. After a housemanship in Namibia, Dr U completed his first residency training in Internal Medicine at the Nassau University Medical Center in East Meadow, New York. During his residency, his work and research in the field of infectious disease was recognized with a first place award from the Long Island Infectious Diseases fellows' competition, and he was invited to present at the International AIDS conference in Geneva, Switzerland. He was again honored to chair a session at the International AIDS conference in Durban South Africa.
With his advanced training, love of research and interest in a natural process for hair restoration, Dr. U pursued his passion of the art and science of hair transplantation. After personally experiencing the devastating consequences of a botched hair transplant surgery, he wanted to find a solution for others.
Dr. U began this quest by comparing different procedures for hair restoration in the United States and abroad, focusing on alternatives to the painful surgery and limitations of traditional treatments for hair replacement. Many alternative treatments were still in the developmental stages and were flawed, so he began to design a new, minimally invasive, FUE hair transplant procedure.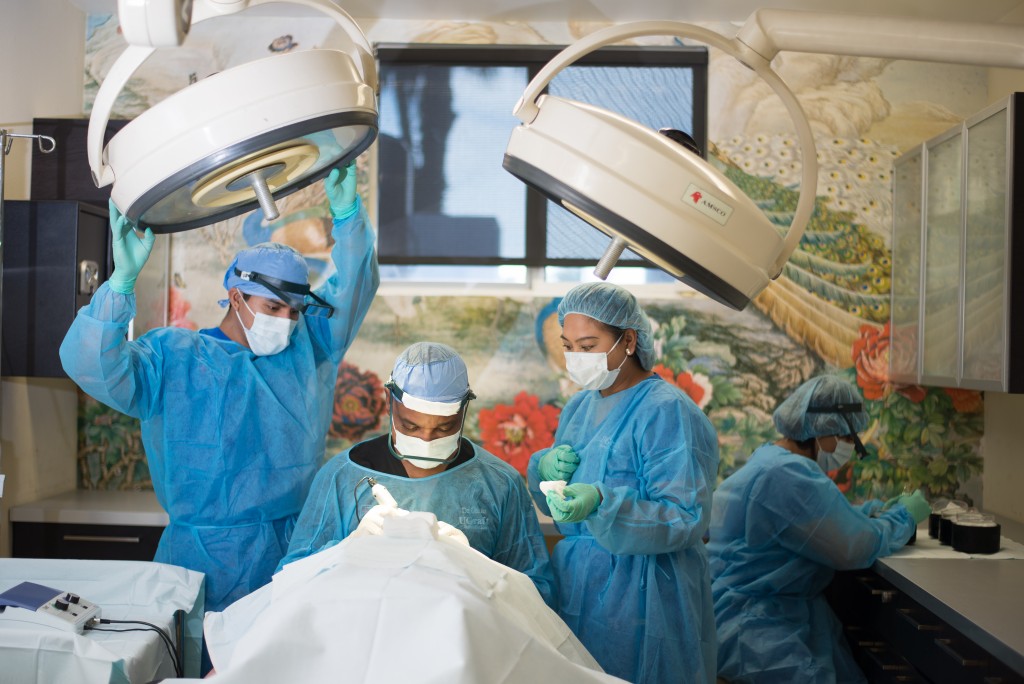 It took Dr. U two years to design the tools and techniques which allowed for the successful, knife-free, natural replacement for hair loss. The result is a breakthrough in the field of hair transplantation, The UGraft, an advanced form of follicular Unit Extraction – FUE. This state-of-the-art treatment results in rapid healing rates and better overall yield and growth of transplanted body and head derived hair follicles. The UGraft Procedure with already which has earned patents by the US and European patent offices is a minimally invasive treatment that requires no scalpel, strip surgery or stitches. Scarring and downtime are minimized. Best of all, because the procedure allows for the use of body hair ( Body hair transplant – BHT ), the number of transplantable hair is greatly increased. The newly transplanted hair follicles grow in a natural pattern from the first treatment. His new invention called the UPunch Curl also overcame the challenges faced by ordinary FUE processes when it comes to individuals with tightly curled Afro-textured hair.
This Video summarizes UGraft advanced FUE:
To consult Dr U for a free online consultation, click here
Read a selection of Dr U publications in peer reviewed medical journals here
Visit Dr Umar result gallery on youtube