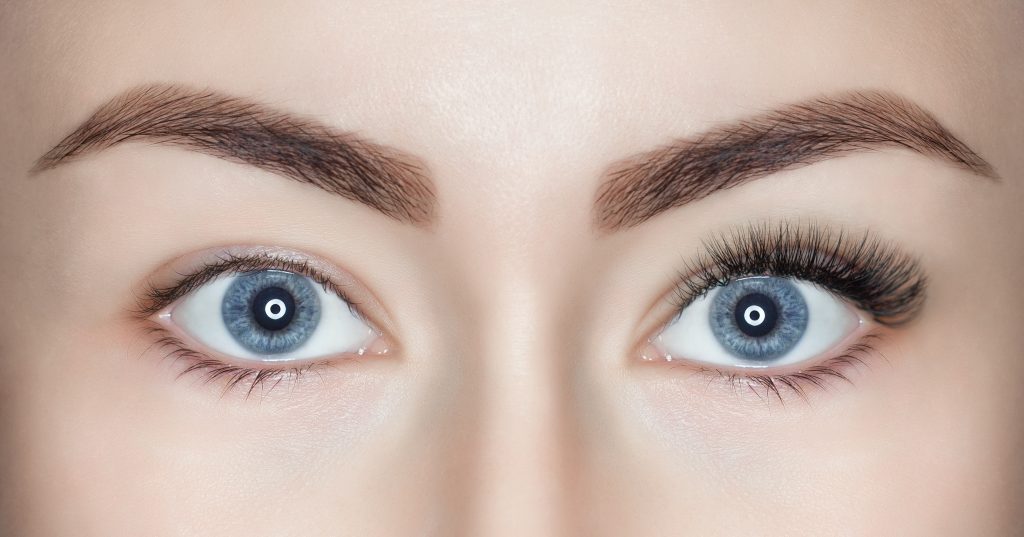 Women have always prioritized length, thickness, and sexiness when it comes to one aspect of their life: their eyelashes!
Eyelashes are one of the features of our body which has the dramatic ability to completely transform the appearance of our face. In fact, eyelashes have succeeded in becoming one of the few types of female hair that can be grouped into the "good, accentuate" category and not the "bad, remove" category.
With cosmetic treatments and procedures continuing to increase in popularity, it comes as no surprise that the demand for eyelash transplant in Los Angeles has increased. While patients may be wondering how much does eyelash transplant cost near me, Dr. U Hair and Skin Clinic in Los Angeles worked on developing a revolutionary eyelash transplant procedure that is transformative and cost-effective for patients.
Embrace Your Individuality With VeeLashe™
Today, it's never been easier to achieve the look of a permanent eyelash transplant, without having to rely on extensions or prescription solutions. If the thought of a conventional eyelash transplant does not appeal to your style and you instead prefer an individualistic approach to eyelash transplant in Los Angeles, the VeeLashe ™ pubic hair eyelash transplant surgery is the procedure for you.
At Dr. U Hair and Skin Clinic, we began noticing that the traditional methods for eyelash transplantation, consisting of extracting hair follicles from the scalp, would result in unnatural looking eyelashes and lashes that required significant amounts of upkeep post-operation. For this reason, we started researching new donor areas that could potentially be used for eyelash transplant surgery. Hair from the pubic area was determined to have some of the best characteristics that mimics the natural curliness of an eyelash. Pubic hair follicles can be safely extracted out using the innovate FUE technology, Dr.UGraft™, and harvesting the follicles as usable long term grafts. For most individuals, the characteristics of their pubic hair makes it a more natural fit for thicker, natural-looking lashes. Plus, the maintenance associated with a pubic hair eyelash transplant is significantly less compared to the time needed to prepare lashes following a conventional eyelash transplant.
Why Pubic Hair? Because Not Everyone's Inclined Towards Conventional Cosmetic Choices
For centuries, the imagery of dark, long eyelashes has signified the definition of feminine beauty. From depictions in famous paintings, to the emphasis of lashes in works of poetry and song lyrics, there's no denying the high pedestal of which society places on possessing luscious, attractive eyelashes.
However, for many women, attaining their version of perfect eyelashes may seem impossible. Thanks to VeeLashe™, women from all walks of life can now achieve the eyelashes of their dreams. There are several advantages of using pubic hair for an eyelash transplant. This includes:
1.) A natural curl which emulates natural eyelash curliness
2.) Fuller, thicker-looking eyelashes
3.) Slower growth compared to head hair
Since pubic hair consists of flat, ribbon-like qualities, it has the ability to hold a desired curl much easier compared to straight hair with circular cross-sections. This is why VeeLashe ™ is the only eyelash transplant out there to actually provide natural, thicker-looking eyelashes. With a pubic hair eyelash transplant in Los Angeles, women can now bring a new meaning to how they express their sexuality; all it takes is a simple bat of an eyelid. Embrace your individuality and learn more about VeeLashe™ procedure today.
Frequently Asked Questions- VeeLashe ™ Pubic Hair Eyelash Transplant
How do I curl my eyelashes after a VeeLashe ™ procedure?
Following a VeeLashe ™ procedure, you can curl your eyelashes just how you used to using any commercially available tool or method. Even lash perming is an option. Patients who participate in a VeeLashe ™ procedure will ultimately need to try out different methods and techniques to determine which gives the best results.
Aside from the VeeLashe ™ procedure and the use of pubic hair, what are other areas patients choose for eyelash transplantation?
Depending on the characteristics a patient deems most important to them, they can choose any type of hair for their eyelash transplantation. Some of the most important considerations include length, thickness, and the ability to sustain a curl. Besides pubic hair, the other leading options for eyelash transplantation include leg hair, scalp hair, Nand nape hair.
Can pubic hair be harvested and transplanted on eyebrows as well as eyelashes?
Yes, pubic hair can be transplanted onto both eyebrows and eyelashes. Patients do not need to select between one or the other.