UGraft Hair Restoration for Traction Alopecia: Styling practices that constantly pull at the hair may eventually result in a condition known as Traction Alopecia. This is when the follicles develop tears and permanent damage. Therefore, they release the hair shafts and become unable to produce new ones. This patient experienced missing hair on her temples, particularly on the left side. To restore her hair, she decided to undergo a Follicular Unit Extraction (FUE) transplant procedure performed by Dr. U.
UGraft Hair Restoration for Traction Alopecia: Hair Loss from Traction Alopecia
Unlike most other forms of hair loss, TA primarily results from ongoing mechanical tension. This can occur from grooming practices like:
braids, weaves and extension
ponytails and buns
Therefore, Traction Alopecia can occur in anyone, regardless of sex or race. The follicles around the margins of the head, including the hairline, temples and sides tend to be more vulnerable to this type of hair loss.
Learn more about Traction Alopecia here.
UGraft Hair Restoration for Traction Alopecia
In most cases, Traction Alopecia can be reversed through hair restoration surgery. It is possible to harvest healthy unaffected follicles from other areas of the head and transfer them to the bald or thinning areas.
The same methods used for treating androgenic alopecia (common pattern baldness) are also applied to Traction Alopecia cases. These include:
Strip surgery (FUT)
Follicular Unit Extraction (FUE)
In strip surgery, a narrow section of the scalp is removed. And individuals follicles are then harvested from this tissue. In strip hair surgery, after removal of the strip of scalp, the edges of the wound are stitched together, creating a permanent linear scar and reduced surface area on the scalp.
With FUE, tiny punches are used to remove individual groupings of hair follicles as hair transplant grafts. No linear scar results.
UGraft Hair Restoration for Traction Alopecia – Photos
For this patient, Dr. U extracted a donor pool of 200 UGrafts from her head. These follicles were then carefully inserted into the bald area on her left temple.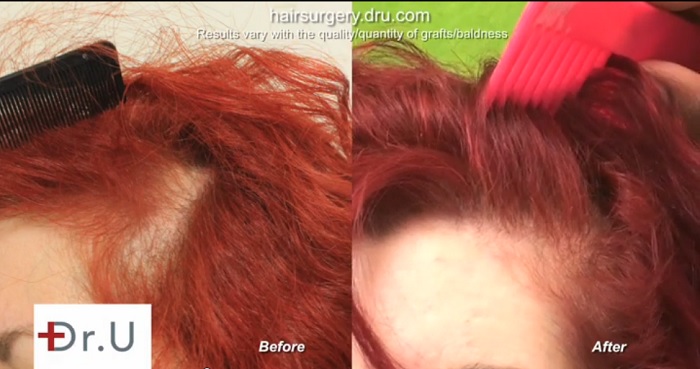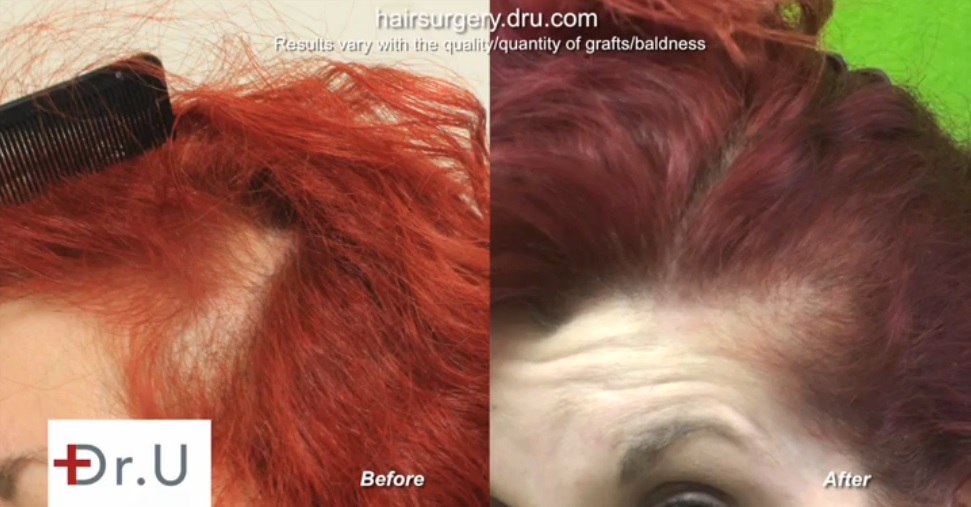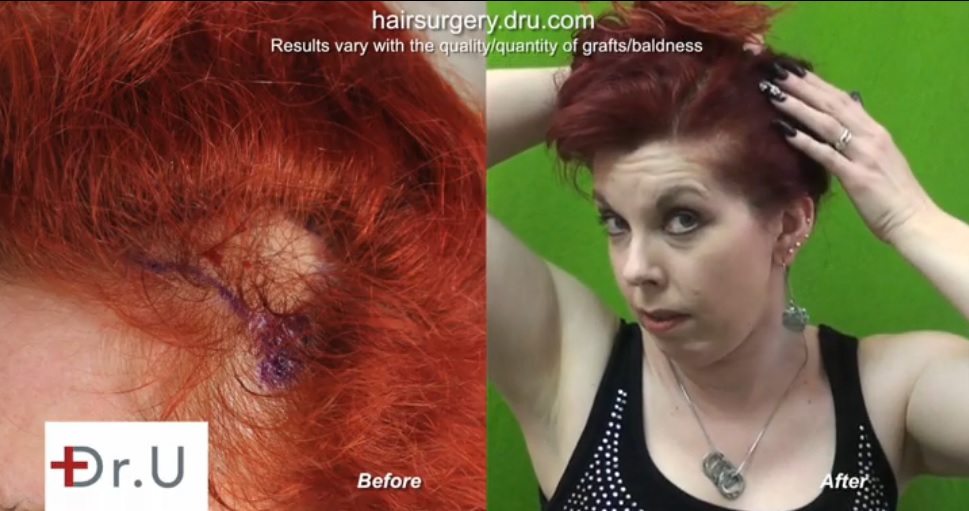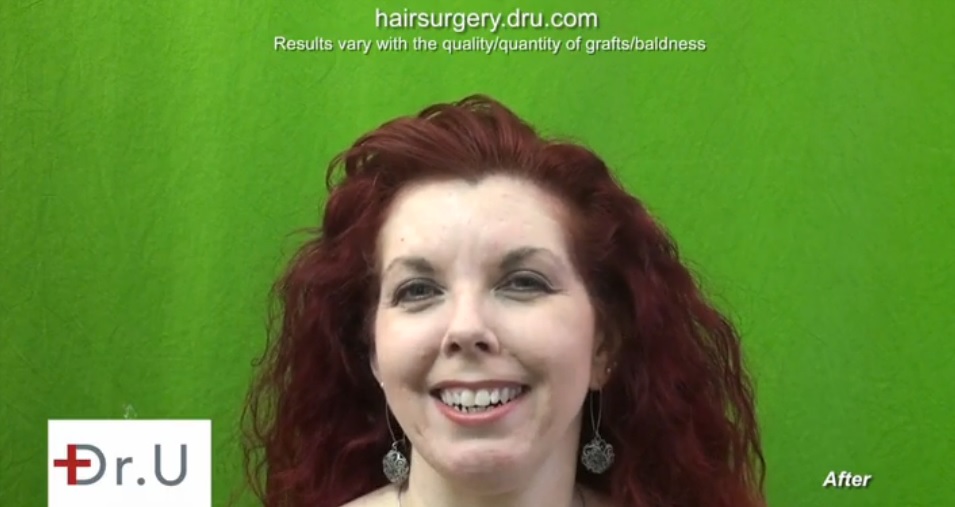 Her growth yield was on target, giving her the emotional freedom and peace of mind from overcoming hair loss She is very happy that she can now wear her hair up without feeling self conscious.
UGraft Hair Restoration for Traction Alopecia – VIDEO
Related articles
Causes of Traction Alopecia in Women
http://www.medicinenet.com/hair_loss/page3.htm