WRONG HAIR TRANSPLANT COST REDUCTION PRACTICES : There are often ways to effect a hair transplant cost reduction. However, there are a few avenues that prospective patients should view with extreme caution
medical tourism misadventures
novice doctors
scalp reduction or flap surgeries
Most clinics price their procedures by the graft. This can range from: $5-$12. It would be important to evaluate quality when considering costs, instead of just choosing a service provider based on price alone.
The practice of medical tourism to developing or less developed countries for hair transplant cost cutting reasons is enticing to some patients who anticipate cheap labor to translate to cheap surgery. Patients should be aware of making decisions based on this factor as the medial regulatory standards in these countries are often lacking and if something goes wrong with the outcome, patients often are left with no just recourse. Doctors and clinics that feel less accountable may come with a measure of risk that the individual might want to explore before taking the plunge.
In first class clinics like Dr U, it is worth it exploring their way of cost reduction such as In some cases, granting the clinics rights for allowing images to be used (for marketing purposes) may be available as an option. Or there may be opportunities to be available on standby. So if a patient cancels at the last minute, a standby candidate would be able to fill the opening. And the cost of their procedure would be reduced by a certain amount.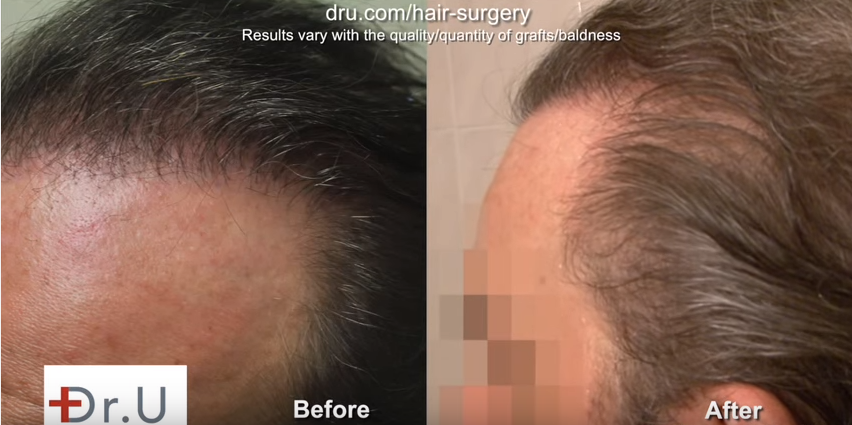 View videos of patients of Dr U who took advantage of his skill for a hair transplant plan that took into account limited resources:
Read more about hair transplant cost and fee schemes adopted by various clinics