In medical tourism, patients in highly developed countries travel to other parts of the world, where they can pay less for a procedure.

The mere thought of a lower hair transplant cost is quite tempting to those who struggle with hair loss. In the United States, over 40 million men are affected by baldness.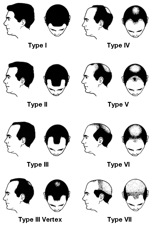 Within the female population, this includes more than 21 million women.
Not only does hair loss affect one's outward appearance, it also causes emotional distress as well as individuals interact with one another through their careers, social life and interpersonal relationships. Many individuals feel a strong sense of urgency to restore their hair.
However, the cost of a hair transplant procedure is significant. The prices offered in less developed nations are considerably lower. This is why medical tourism has become so popular.
Lowered costs are a major benefit for those who want to have their hair restored. Yet there are considerable risks that need to be taken seriously. A hair transplant is a medical procedure. Cutting corners of a hair transplant can undermine the results that patients want.
With so many patients opting for medical tourism, offshore doctors have to perform more surgeries. With these circumstances, less time is often devoted to individual patients. And there can be a strong tendency to rush through detailed processes.
The results of a hair restoration are expected to last a lifetime. Therefore quality should be prioritized over cheap costs.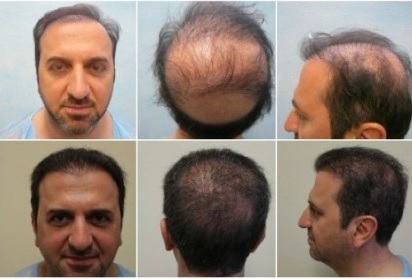 In the field of hair transplant procedures, poor results are all too common. Numerous examples of botched outcomes are easily be found on the internet. Cost cutting fosters conditions that will likely lead to unhappy patients. Dr U is routinely have to rework hair transplant results from patients who had traveled to distant countries with hopes for cheap surgery only to end up with very unsatisfactory and botched results that require further work and even more costs than usual not to mention the wasted grafts and follicles lost in the misadventure.
What Is Needed For The Best Hair Transplant Results
Although medical tourism is being considered by many patients, it is unlikely that conditions will favor the best hair restoration results.
Patients must educate themselves on the factors that go into such outcomes.
Hair follicles must be carefully selected. The doctor needs to make these decisions based on a vision for a particular patient. Some hairs need to be very thin in order to create results that are undetectable. Selecting the right hairs cannot be rushed
Follicles must be carefully handled once they are extracted from the donor area. Damage will affect their survival and ability to grow.
The doctor must insert the hair follicles in the bald areas by following natural growth patterns. This is an art form. Whoever is performing the surgery must understand different angles and orientation on various parts of the head. Patients who opt for medical tourism may not be treated by a doctor who fully understands these details
The physician must have an artistic eye to create the best looking hairline for a patient. This region is what others notice the most. Among other factors, a hairline must be symmetrical. It also must placed at the right height on the forehead.
Many patients face the challenge of having depleted donor areas. While body hair transplant procedures are now available as a solution, this is a highly skilled area.This type of surgery should never be rushed or performed by unqualified physicians.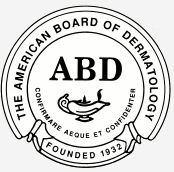 Lowered hair transplant cost should never be prioritized over quality. Reduced price points can often reflect lack of expertise. This is the most important criteria that is needed for the best results. Highly skilled surgeons will have vast experience in hair transplant procedures. They will also have top notch medical training. As part of their specialization, they should also have a background in dermatology. There is no guarantee that patients will be treated by doctors of this caliber if they choose medical tourism
Medical Tourism and Lack of Long Term Care
After a hair transplant surgery, patients will have questions and concerns. There are also possible difficulties and complications that may arise. These issues must be handled by the original doctor. This individual who would be familiar with the details of the patient and the procedure that was performed. patients who resort to medical tourism have in essence given up on this very important management factor
Legal Recourse
Poor results from choosing a medical tourism procedure are difficult to address legally. For the most part, patients are under the jurisdiction of foreign laws
Bringing a medical tourism malpractice case to trial in the United States is almost. Reconciling two different legal systems is complicated and messy.
Final Note:
Cheaper costs and the opportunity to take a vacation abroad can seem appealing. However patients must not lose sight of the ultimate the goal of looking and feeling their absolute best. With the risky circumstances of medical health and travel tourism, hair transplant patients may end up needing hair transplant repair procedures. And in the long run, they would end up paying more.

Read about poor results after trip to mexico and repaired by Dr u
watch video on reasons for poor growth after a hair transplant