Celebrity Hair Transplant of Bernardo De Paulo: Bernardo de Paulo plays Beto in the series Shameless which is aired by Showtime. He is also known in his role as David Camacho in Rules of Engagement. He decided to undergo a transplant procedure with Dr. Umar to restore hair growth on his hairline and crown.

Hair loss from male pattern baldness has affected his hairline, temples and crown. Actors depend heavily on their appearances for career reasons. Attractiveness and relative youthfulness are desirable traits in the entertainment industry. Opportunities can be more limited for older looking actors.

Baldness is inevitable for many men. And for years, Hollywood actors have relied on long sessions in the makeup/wardrobe chair to affix wigs, hairpieces and even apply cosmetic concealers to areas where hair is missing.

However, hair transplantation procedures are now capable of producing highly realistic and true to life results. Therefore, more actors and entertainment professionals are turning to these procedures to reverse signs of baldness. And just about anyone would agree that it is far more preferable and convenient to actually wake up with real hair as opposed to spending time using concealers and hair pieces.
Celebrity Hair Transplant of Bernardo De Paulo For the Hairline and Crown
Bernardo de Paulo became concerned about the progression of baldness in the front and in his crown area. Dr. U performed advanced UGraft FUE hair procedure to restore a more youthful looking appearance.
His hairline was advanced to frame his features in a way that enabled him to look his very best. Grafts were taken from the nape to produce a natural and soft looking edge.
Extracted follicles were also applied to reconstruct the crown's whorl.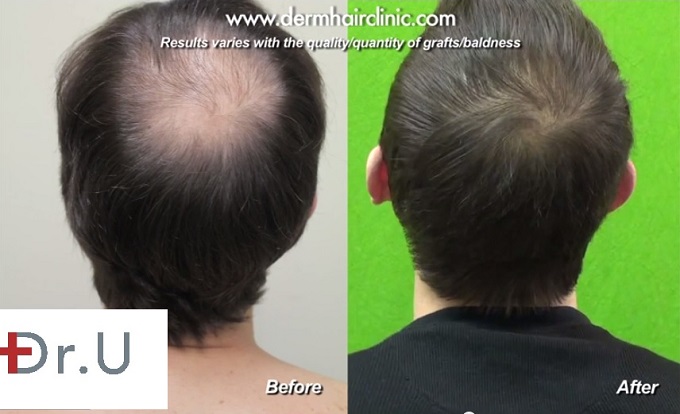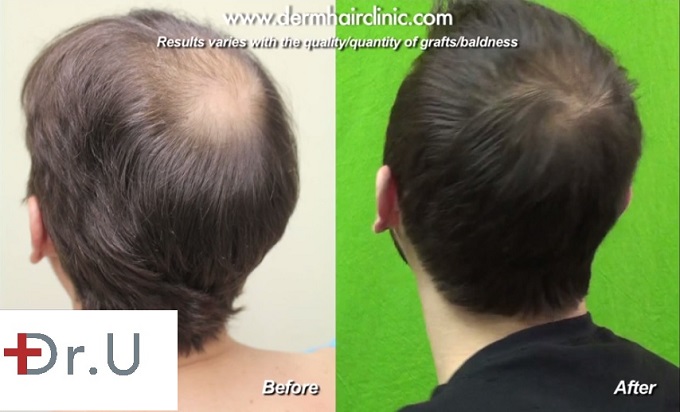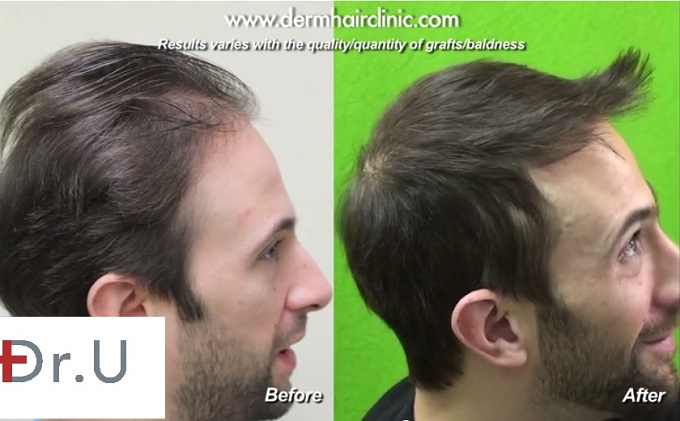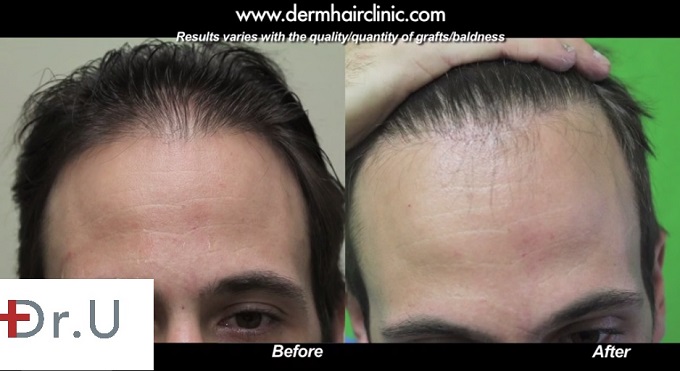 Video of Patient's Final FUE Hair Transplant Results
In this video Dr. U reviews the outcomes from the various areas that were targeted during the patient's Follicular Unit Extraction surgery. Bernardo de Paula also discusses his story and provides feedback on his results.
Before his procedure, Bernardo had very limited hair styling options. But afterwards, he is now able to choose edgy and fashionable options which is seen in the spiked hair layers seen in this video.
Read about celebrity hair transplants in general