Asian FUE Hair Transplant Surgery using 1500 grafts: This patient had an Strip hair transplant which was performed at another hair clinic. Donor hair follicles had been taken from the back of his head and used for his hairline.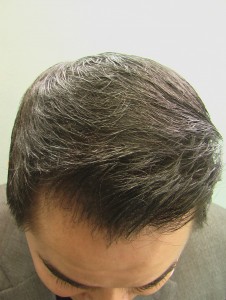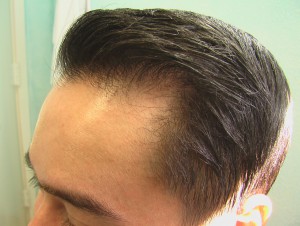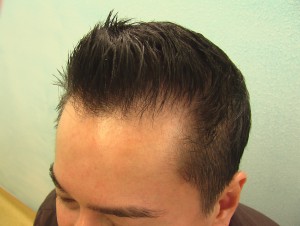 Asian FUE Hair Transplant Surgery using 1500 grafts
While Asian hair is relatively thick compared to other ethnicity, this particular donor region produced the thickest caliber shafts which gave a harsh and unnatural looking appearance.
Another consideration is that this hair characteristic makes typical Asian hair the easiest to extract by FUE hair transplantation methods.
Dr. Umar used his Ugraft Advanced FUE technique to include a combination of donor hair follicles from the head and nape. A total of 1500 grafts was applied to this procedure. For Asian patients, nape hair is an ideal match to use in FUE hair transplant above the forehead because of its thin quality.
The restoration of the hairline resulted in an overall youthful appearance with greater coverage of the forehead and a natural looking outcome from using nape hair.
Asian FUE hair transplant procedures can offer patients the best hair loss treatment results depending on how well the surgeon is able to accommodate specialized techniques that reflect individual needs as well as ethnic differences.