In this patient, Dr U Used 1500 Nape derived grafts for a subtle hairline refinement. The patient featured in this video had a previous hair transplant procedure done at another clinic. However his results still looked sparse. And his hairline and temples still looked receded. The patient wanted to improve upon this outcome by adding additional grafts. Basically, he had two objectives in mind:
(1) create the appearance of fuller coverage
(2) improve his hairline and temples by advancing them forward
Dr. Umar was able to make the patient's vision a reality with only 1500 grafts that were taken from the head and nape. Although the actual number of extracted follicles were relatively conservative, the strategic insertion of these grafts was key for this procedure.
How Nape Hairs Are Extracted With Advanced FUE
Hair from the nape of the neck are much thinner than head hair. This characteristic is quite important for replicating a natural look for the patient. After all, the edges of the hairline and temples appear soft due to the presence of thinner hairs. This caliber of hair can be matched by shafts derived from the nape.
Nape hair cannot simply be extracted with general FUE punches. They have different characteristics of growth. And using instruments that generally extract follicles close to ninety degrees is a risk factor for grafts taken from the nape. This is why Advanced FUE is needed for removing these follicles.
UGraft instruments were developed from the need to safely extract nape hair and follicles from other regions of the body. Furthermore, the edges of the punch units are custom crafted to eliminate extraneous tissue and facilitate wound healing results that are visually pristine.
Why The Graft Insertion Phase Also Matters In An FUE Procedure
Follicular Unit Extraction is a technique that concerned with obtaining donor grafts. However, extracting these follicles constitutes the first part of the hair transplant procedure.
The insertion phase makes up the second half of the surgery. With this patient, it was important to insert the follicles so that they would look seamless inconspicuous with the existing hairs.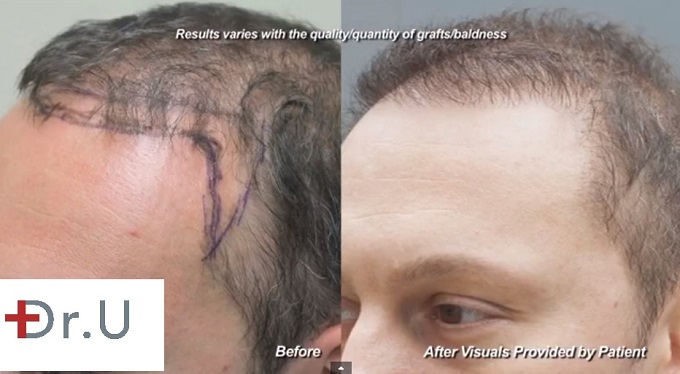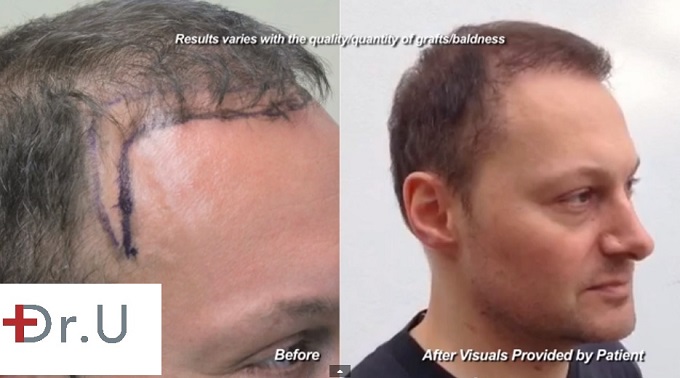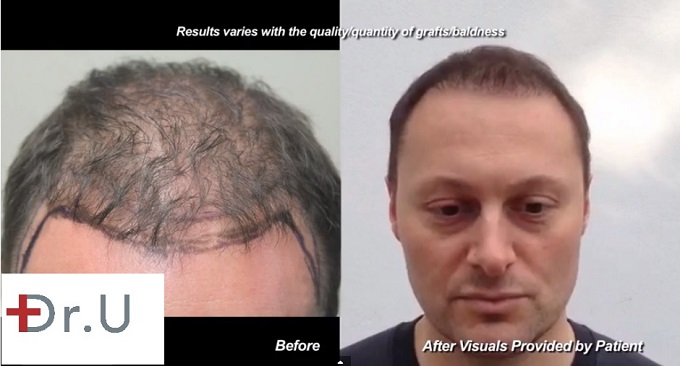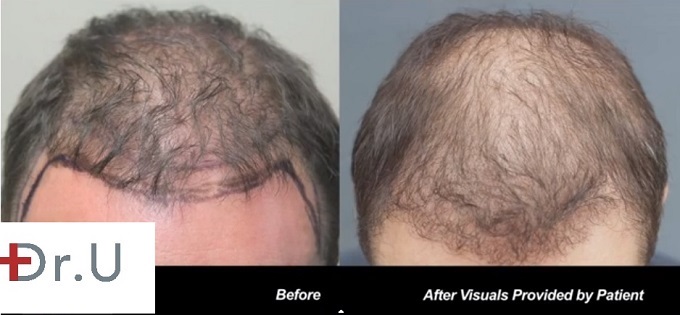 For more information on Advanced Follicular Unit Extraction, click here.