Conservative FUE Hair Transplant using 2000 grafts: This 23-year-old patient was suffering an extreme level of thinning hair, particularly for such an early age. He'd maintained a buzz cut in order to help minimize the appearance of his hair loss. But this short hairstyle was no longer doing the trick. He would need a transplant to see improvement, but his naturally thin donor regions and lack of body hair as well as limited financial resources, drastically limited his options. The scar from a strip procedure would undermine his buzz cut. For reason of financial limitations, he went for the option of an FUE hair transplant using a low graft count by UGraft. He needed a conservative FUE hair transplant using 2000 grafts spread out in such a way that adds density to his overall buzz cut look while also taking into account future hair loss given his young age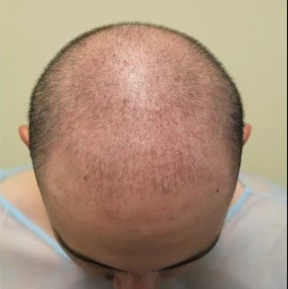 Dr. U's Conservative FUE Hair Transplant using 2000 grafts
The patient presented to DermHair Clinic, where he and Dr. Umar decided that a Conservative FUE Hair Transplant using 2000 grafts would provide the best results. This quantity of grafts would provide moderate coverage, but enough to make the difference the patient wanted, while still leaving substantial hair in the donor area. The outcome would yield just the right amount of growth with only microscopic visual scarring. Prior to his FUE hair transplant, the patient received adverse feedback that doubted the small donor quantity. But he still proceeded with the surgery.
Dr. Umar removed the grafts from the traditional rear scalp region and then placed them in a strategically dispersed pattern to give the best coverage. This would blend the balding area to match the rest of the head while also creating a high yet distinctive hairline. By keeping his buzz cut, the illusion of more youthful density would be restored. This also illustrates how good panning can work t the benefit of a young patient who is also limited in terms of financial resources, hence the implication on hair transplant cost.
Conservative FUE Hair Transplant using 2000 grafts: Before and After Photos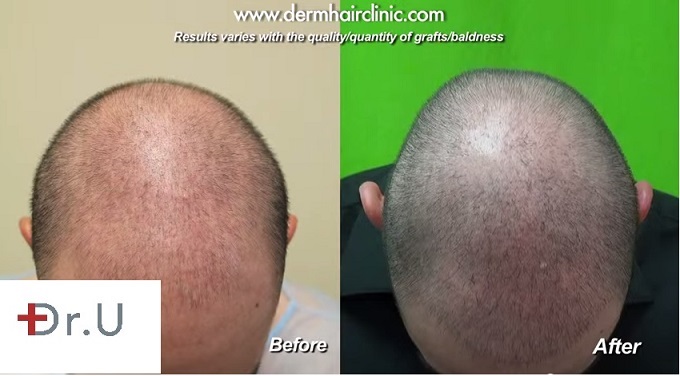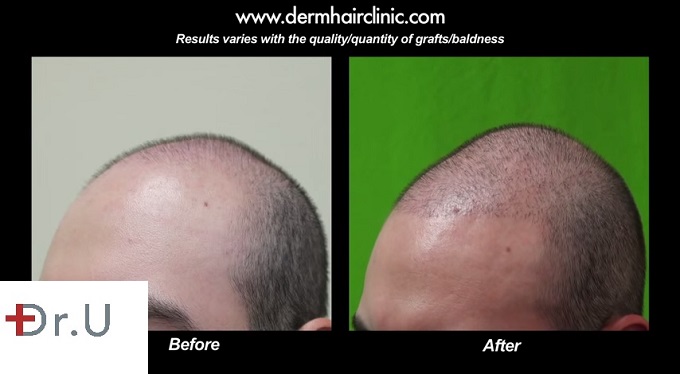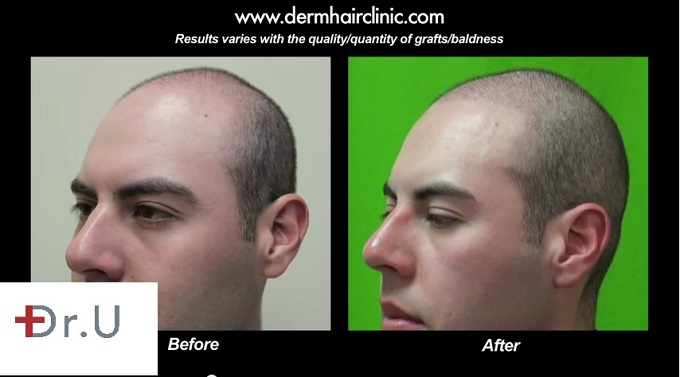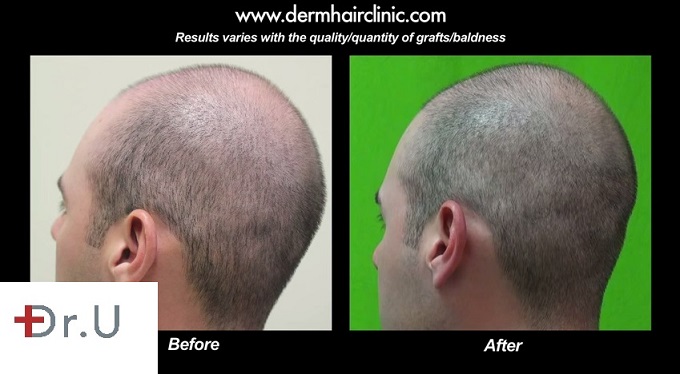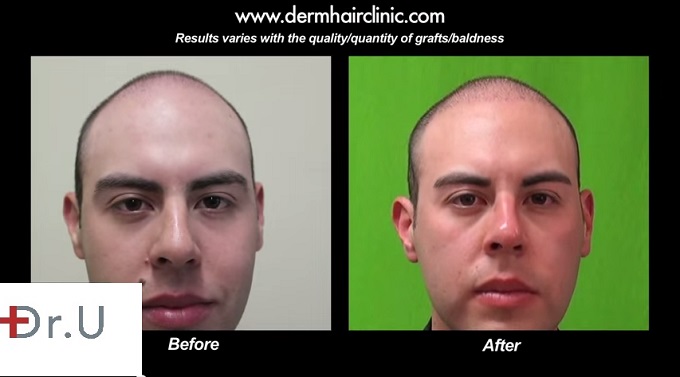 Conservative FUE Hair Transplant using 2000 grafts by UGraft: Video Results
Two years post his conservative FUE hair transplant using 2000 grafts. the patient remains pleased with his results, saying that he would do it all again. His friends and family now stand corrected, impressed with what a difference a mere 2,000 grafts has made to his appearance. If you suffer hair loss and have a genetic lack of head and body hair, a low-graft FUE hair transplant may be the treatment you're looking for. Fill out our free consultation form today.
Watch another young patient's video
Read about ways various clinic use to determine hair transplant cost