Facial Hair To Head Surgery with 6,000 grafts: The patient in this video underwent a hair restoration procedure and strip scar repair performed by Dr. Umar. Dr U performed a Facial Hair To Head Surgery with 6,000 grafts. However, this was not the patients first transplant surgery. He made other attempts to reverse his hair loss with the help of other clinics. However, he was disappointed that he did not receive the coverage he wanted. This is apparent in the before images of the video which show a receded hairline and a bald crown. Furthermore, he had a strip scar that needed to be concealed.
Facial Hair To Head Surgery with 6,000 grafts using UGraft Results
Like many patients who have already had hair transplants, this patient no longer had enough follicles on his head to create the type of coverage that would help him look his very best.
However, Dr. Umar was able to harvest a donor supply of 6,000 grafts using his uGraft system. These follicles were mostly derived from the patient's beard regions using the UGraft system developed by Dr U. Those who are considering this type of procedure may be wondering why body hair extraction requires a specialized approach as opposed to regular Follicular Unit Extraction. There are two basic reasons:
(1) Hair outside the head tends to grow at very acute angles. These follicles are more susceptible to being damaged by basic FUE punches
(2) The donor regions of body hair transplant procedures are not covered by as much hair, compared to the head. Therefore, pristine wound healing is especially important to the patient.
UGraft instruments are designed to address both these challenges of extracting intact body hair grafts while creating wounds that heal with minimal aftermath. While punches are used to make the initial incision, the focus is placed more on gently separating the follicle from its surroundings. Furthermore, the punch tools are capable of creating precisely shaped wounds so that the healing results on the skin can look flawless.
Photos of Patient's Results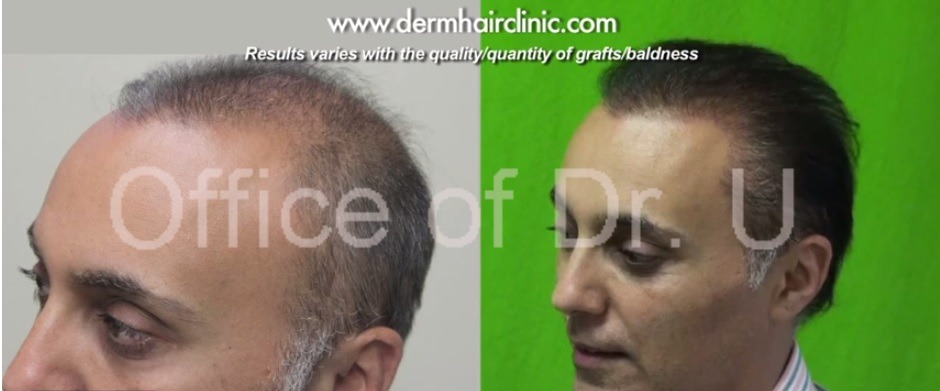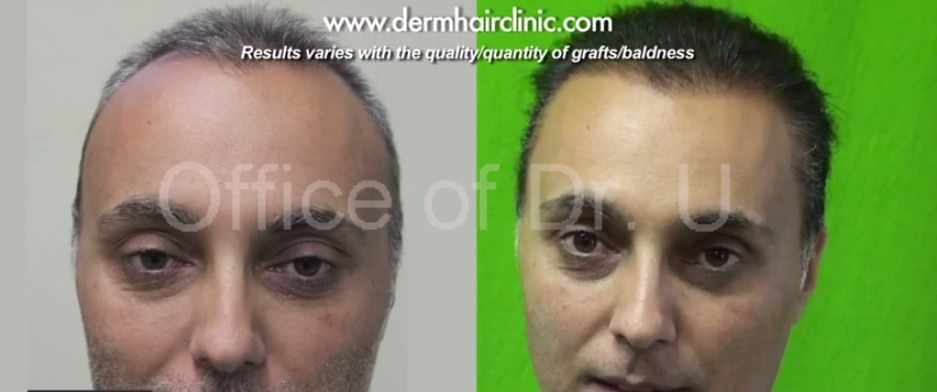 Facial Hair To Head Surgery with 6,000 grafts – Before and After Video
The patient was very happy with level of coverage and the overall quality of his facial hair to head procedure. And the donor regions on his face healed remarkably.
To watch this patient's result after a 2nd surgery in which an additional 2000 grafts were placed, click here