This patient's crown hair and hairline was restored and crown baldness eliminated with 1,500 grafts transplanted from one part of his head to another through the minimally invasive approach of Follicular Unit Extraction.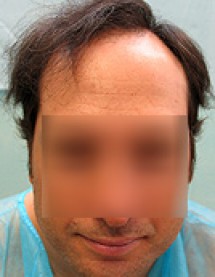 Among benefits enjoyed after Fixing Hair Loss with FUE Hair Transplant Method, he can now cut his hair as short as he likes because there is little scarring, and he can swim and brave windy conditions without having to worry about exposing a bald crown. These pictures show you the before and one year after the surgery.
Curious about ways to restore your crown baldness?
Contact Dr. Umar for a free online consultation today.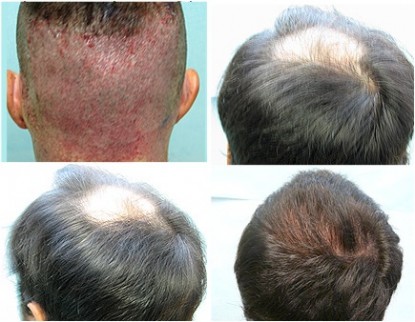 Read more about crown restoration here: https://www.dermhairclinic.com/crown-hair-restoration/
Read more about hair loss and pattern badness here: http://www.webmd.com/skin-problems-and-treatments/guide/understanding-hair-loss-basics