Prior to the advent of UGraft Body Hair Transplantation procedures, various forms of surgery were used in efforts to help patients restore their hair. Older hair restoration surgical techniques included punch graft and scalp reduction operations. However, the results were cosmetically unappealing, leaving most patients wanting to repair their outcomes. This patient had started trying to reverse his hair loss since the late 70s. Due to the failure of one procedure after another, he kept trying to achieve the results that he wanted. And these efforts took about 35 years. It was not until about 2011 that he learned about Dr. U's expertise in using grafts from the body. Dr U Performed repair by body hair transplantation with 7300 grafts.
Body Hair Transplantation using 7300 grafts Using uGraft FUE
The concept of a body hair transplant is very simple. Punches are used to remove follicles from various surfaces outside the head and these grafts are then transferred to remedy baldness and thinning. However proper execution has been the main challenge of this process. Doctors can only use visual cues on the skin's surface to ascertain the angle of the follicle.
It is important to understand that body hair tends to grow at unpredictable angles. Therefore, using a standard straight FUE punch can actually sever the follicle. Also, the issue scarring (which is actually a way for the skin to heal) cannot be avoided. On body surfaces, they are very noticeable.
Dr. Umar developed uGraft technology to overcome both these concerns associated with body hair transplantation. His specially designed punches enable the safe extraction of body follicles so that large donor pools can be created. And uGraft also creates inverted shaped wounds to enable superior healing standards where scars are made to be as cosmetically insignificant as possible.
As evidenced through photos, Dr. Umar has been able to produce consistent success for his patients who have chosen this approach. Individuals feel confident that they can trust that they will experience the growth that they initially expected.
Body Hair Transplantation Using 7300 Grafts – Patient Result Photos
In this patient, body hair transplantation with 7300 grafts occurred in a single procedure. Grafts were taken by Dr U from beard, chest and head. The final results are shown a year after his procedure.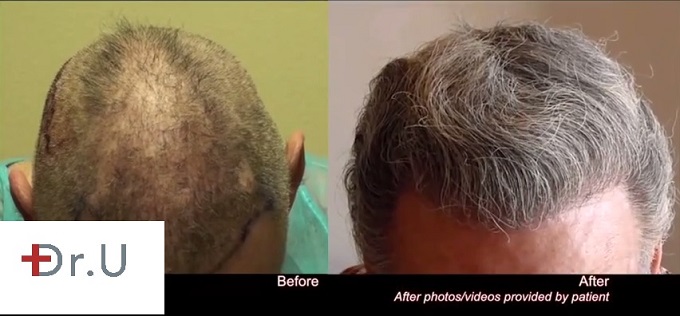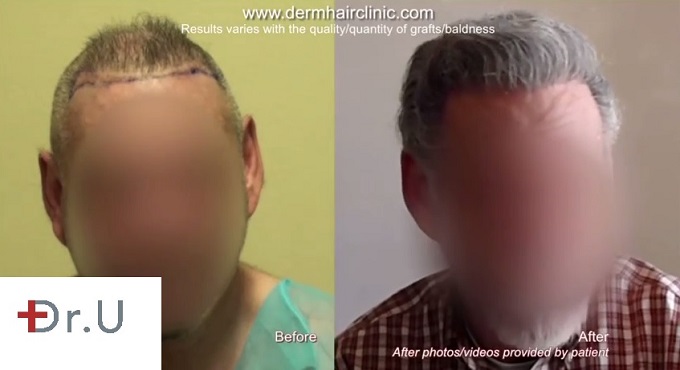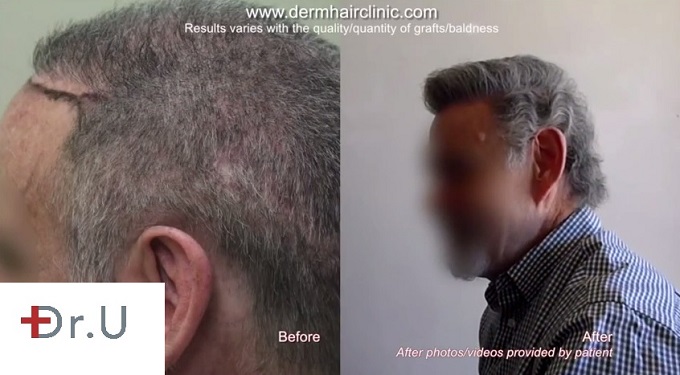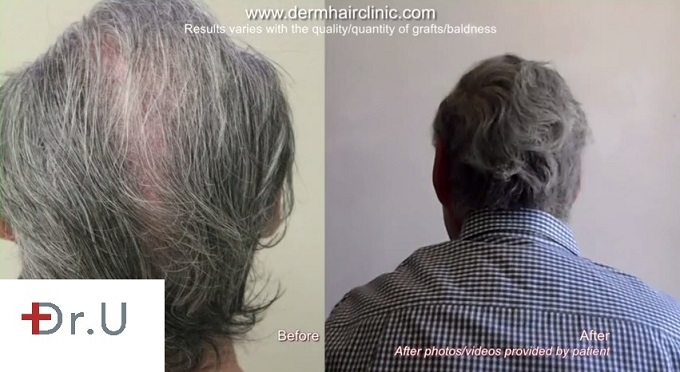 Body Hair Transplantation Using 7300 Grafts – Patient's Video Testimony
This patient created a video which describes his experience in his own words. He discusses his college reunion. His BHT surgery results made a huge difference in helping him feel confident about his appearance. The procedure obliterated signs of bad hair transplantation from the past. And he remarks that although he looks older to his friends, the coverage of his hair is very much like what he had when he was younger.
Body hair transplant study proves UGraft technology and protocols to be key to success
Read about follicular unit extraction