Non Rotary FUE Punch for African American Hair Transplant Surgery – Dr.UPunch Curl
This African American hair transplant patient of Dr. U in Los Angeles had experienced scarring hair loss due to a childhood condition. The hair loss manifested in the frontal area of the scalp, making it particularly noticeable.
After undergoing an FUE hair transplant utilizing a conventional FUE tool at another clinic, this patient was left with disappointing results. Conventional FUE tools were unable to pull healthy grafts due to the thick scalp skin and tightly curled hair follicles that are typical of African descent patients. In an attempt to camouflage his hair loss, this patient turned to scalp micropigmentation. Unfortunately this outcome was still unsatisfactory. He then visited Dr. Umar in Los Angeles to find a lasting treatment.
Prior to discovering Dr U and his revolutionary non-rotary FUE Dr.UPunch Curl, this patient had scarring hair loss from a childhood scalp condition.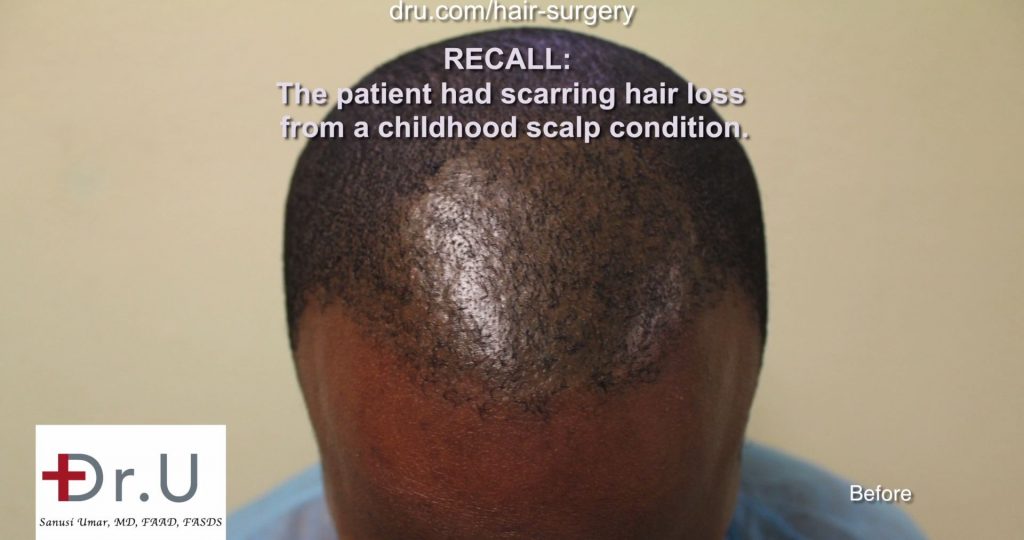 After conducting a biopsy to rule out an inflammatory scalp condition or a potential ongoing infection, Dr. Umar conducted an FUE test using a rotary punch (Dr.UPunch Rotor) to see how the grafts responded. Not satisfied with the results he next tried his Dr.UPunch Curl, which he invented specifically for performing FUE hair transplants for afro-textured hair with excellent results. Dr Umar has already published his work comparing rotary punch to the non rotary Dr.UPunch Curl in in the Plastic and Reconstructive Surgery Global Open Journal. In the study Dr.UPunch curl succeeded in all instances where the rotary punches had failed.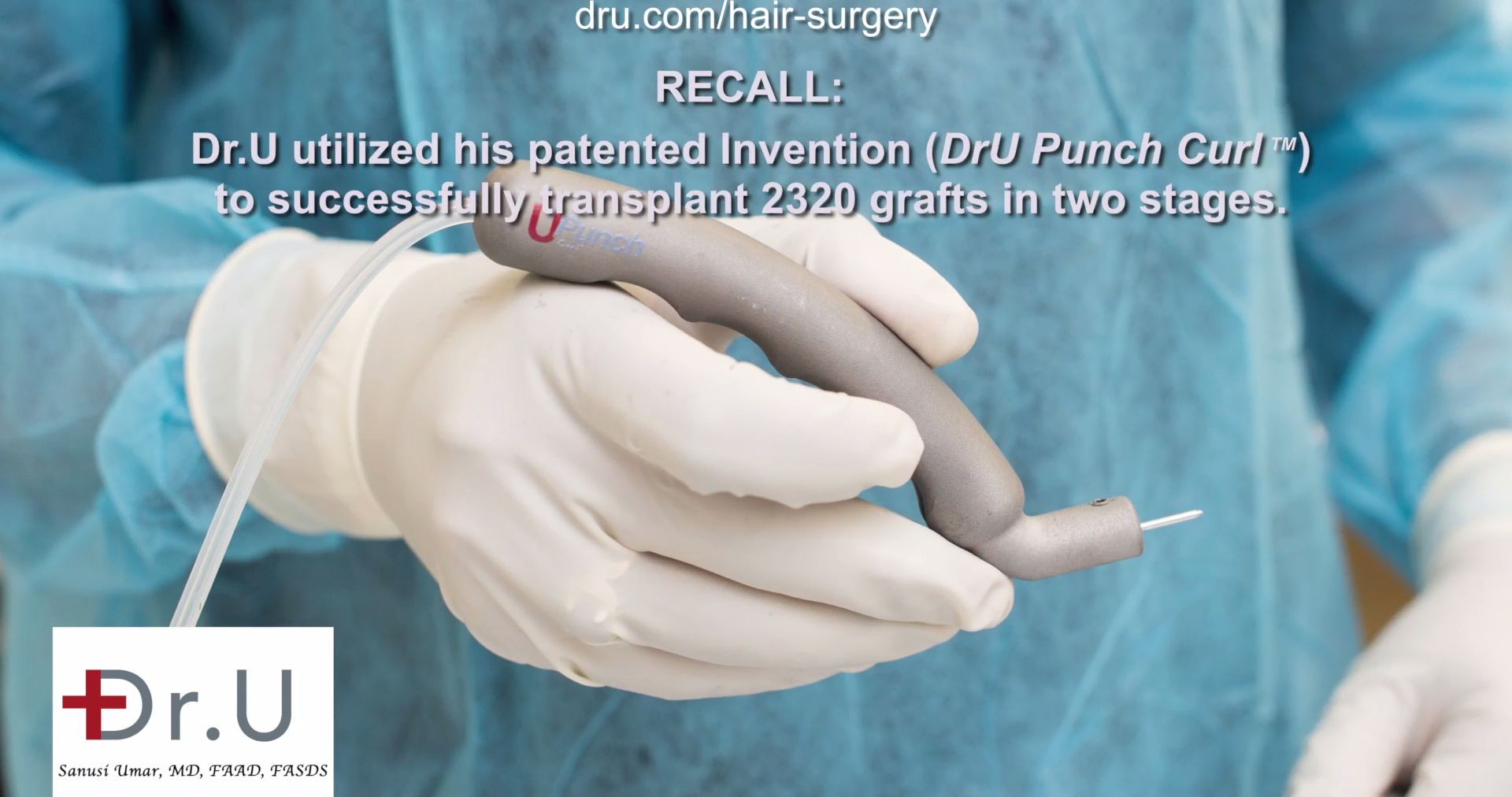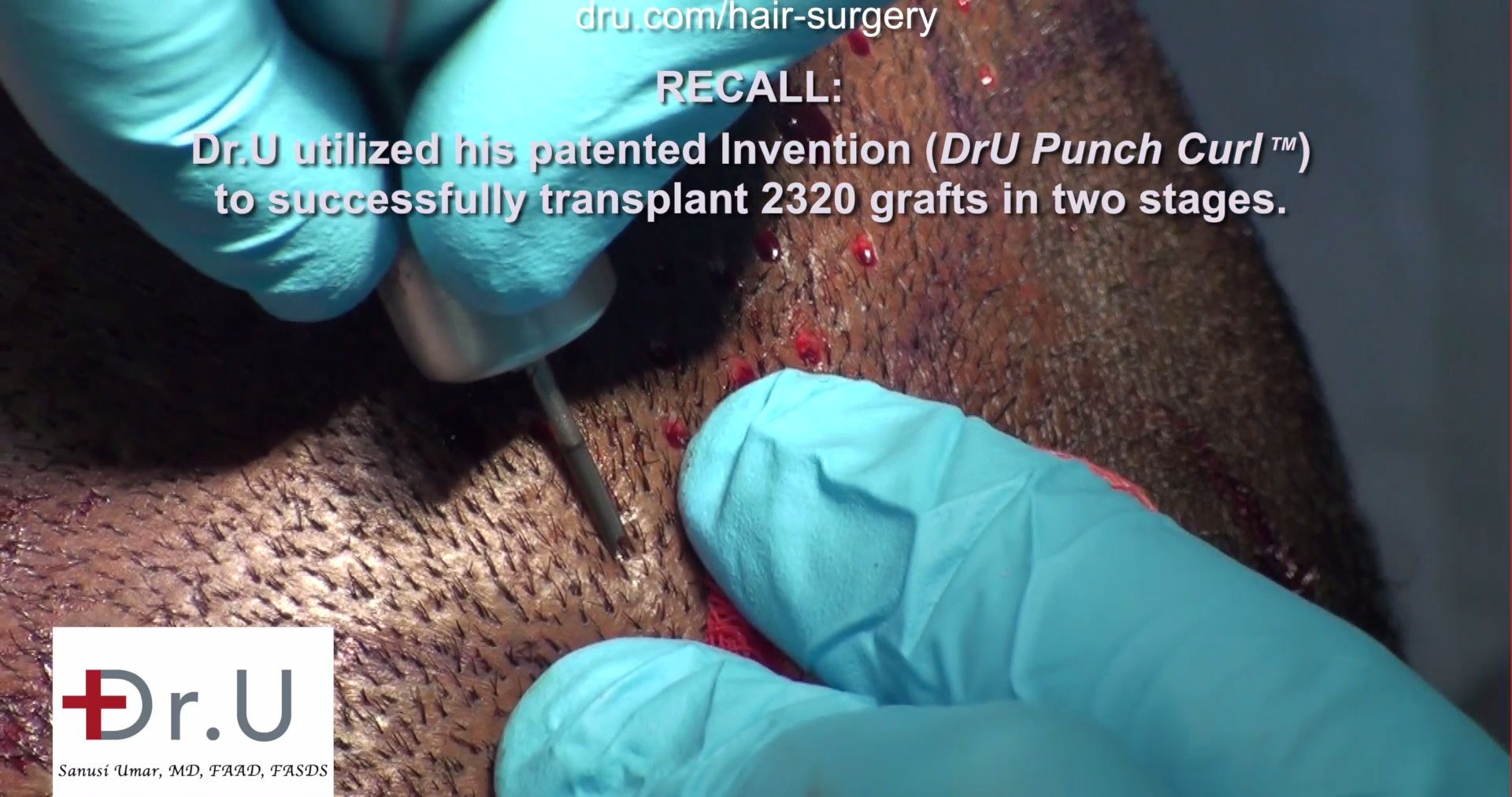 A total of 2,320 grafts were extracted for this procedure: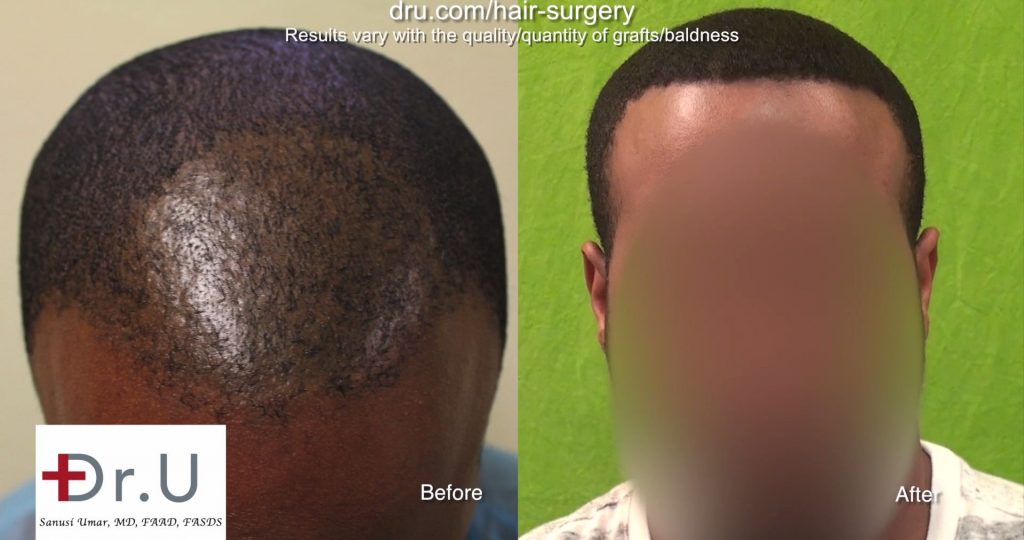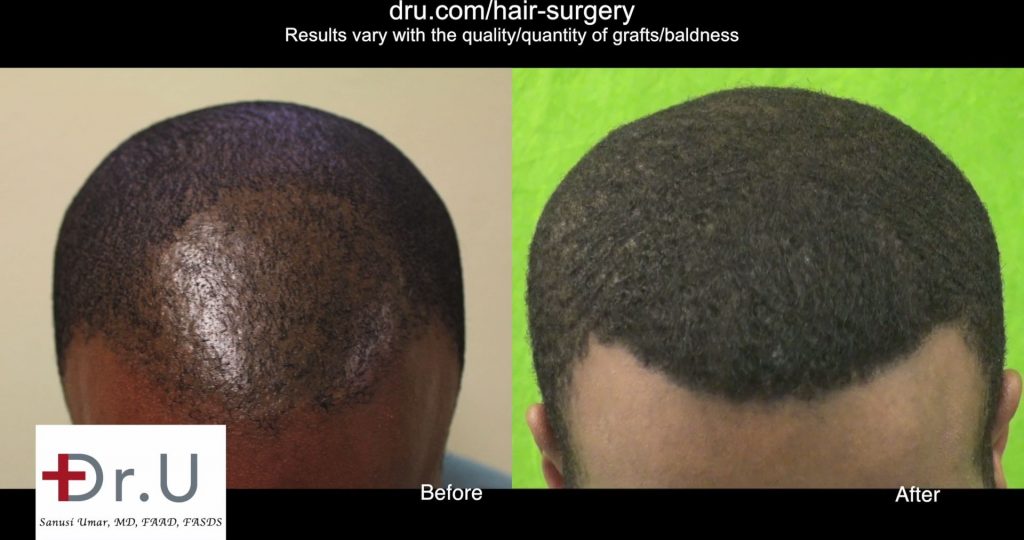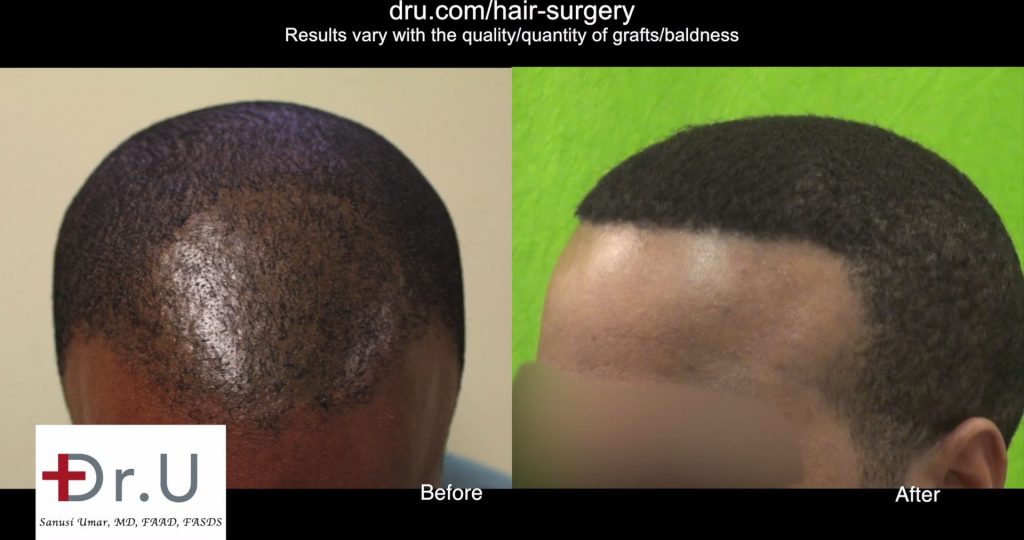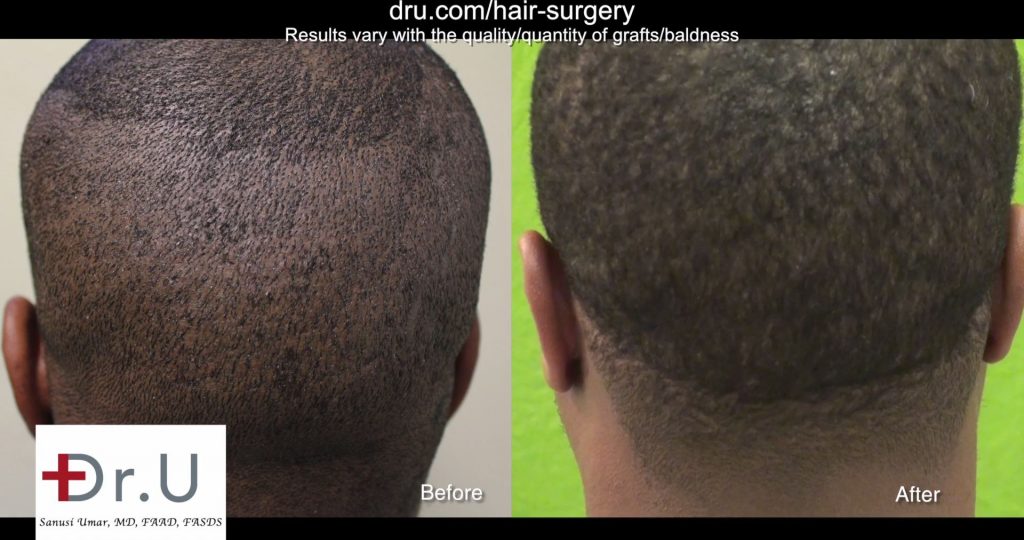 The success of the Dr.UPunch Curl in treating this patient, as well as many others, has made Dr.UPunch Curl the only one of its kind in the world to date and offers new hope to patients of African descent seeking a hair transplant and the option to keep their hair short.

Watch the Patient Results VIDEO: Non rotary FUE Punch for African American Hair Transplant Surgery

Further Reading: